Independent Dog Behaviour Specialist
Get your dog on OUR couch
Does your dog bark incessantly or guard their food, beds or toys? Have you ever wondered what you can do about it?
I would love the opportunity to come and meet you and your dog to work out what has been going on and how we can make the dog/owner relationship more fulfilling.
Book an appointment
I have always loved dogs, but working full time in London meant that it wasn't fair to get one until my husband and I suddenly inherited Dougal, a west highland Terrier who was 5 at the time. There wasn't an option to find him another home, I just started to work from home more until I was there every day. It was at that time that I started to do an advanced dog behaviour diploma and used Dougal in a lot of my case studies along with various holiday boarding dogs that I was now looking after. Having dogs from all kinds of breeds was brilliant – I often worked on any behaviour issues whilst the owner was off on holiday and I  loved seeing the change in both the owner and the dog. Having now achieved my dog diploma I have now given up my corporate job to be a full time dog behaviourist.
I use positive reinforcement to change behaviours and help owners to read their dogs body language so they can be prepared for any scenario. I want the dog and owner relationship to change and become a happier one.
I do a full consultation with all members of the family that have two and four feet. I will provide a detailed report that includes an initial training plan. I am happy for my clients to call me with any questions and I will regularly check on progress and do at least one follow-up visit.
I am also the local stockist for Perfect Fit Harnesses, which with a double ended lead can help take back the control when you have a dog pulling you down the road.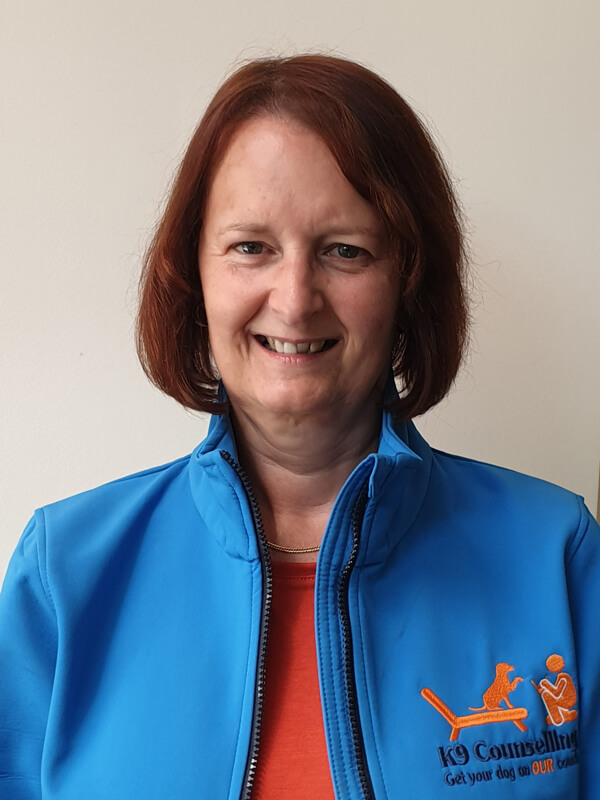 Toni Patching
BCCSDIP.AdvCanBhv
Behaviourist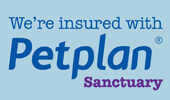 The Benefits
How I can help
Common Issues
Pulling on the lead
Barking
Aggressive in play
Biting or nipping
Recall
Guarding
Separation Anxiety
Method
Initial assessment
Positive reward based training
Building confidence in the dog and owner
Follow-up sessions
on-call advice
Training in your own home and local area
Happy pets
Confident, happy pets = confident happy Owners
Consistency in the household
Time out
Knows its boundaries
Wagging Tail
Being able to interpret your dogs body language
Behaviour Consultation
Duration – 1-3 hours
(depending on the issues)
1 dog – £50*
2 dogs – £75*
Follow-up consultations
Duration – 1 hour

1 dog – £20*
2 dogs – £30*
*Within 15 miles of Redhill, Surrey. Additional travel costs may be incurred outside of this area.
Find out more
Case Studies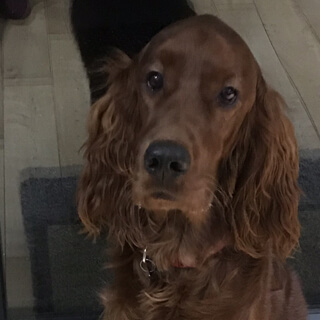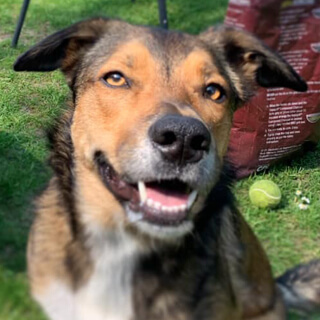 Max
Collie Cross
Adult – Male
"We watched all the Ceaser Milan episodes and were determined to be the alpha person and assert ourselves with Max. I truly believe that this did more damage with Max at the beginning as it made him more scared and therefore more reactive.  It's only when we started with positive training that we started seeing the progress. The shouty, angry, growly approach just aggravated the whole situation and made him more anxious"
Maria, Paul and Max
Contact Me
Don't be shy!
I always work in my clients local area especially if the issue occurs outside as it is important to get to know your local dog community so you know who your dog can socialise with, but also those dogs that may need more space.
I am based in Redhill, Surrey, but happy to travel to other parts of Surrey, Sussex and Kent.
Associates
Friends and supporters